Our Contractors
Built Upon Skilled Craftsmen, Construction Artistry, & a "Can Do" Attitude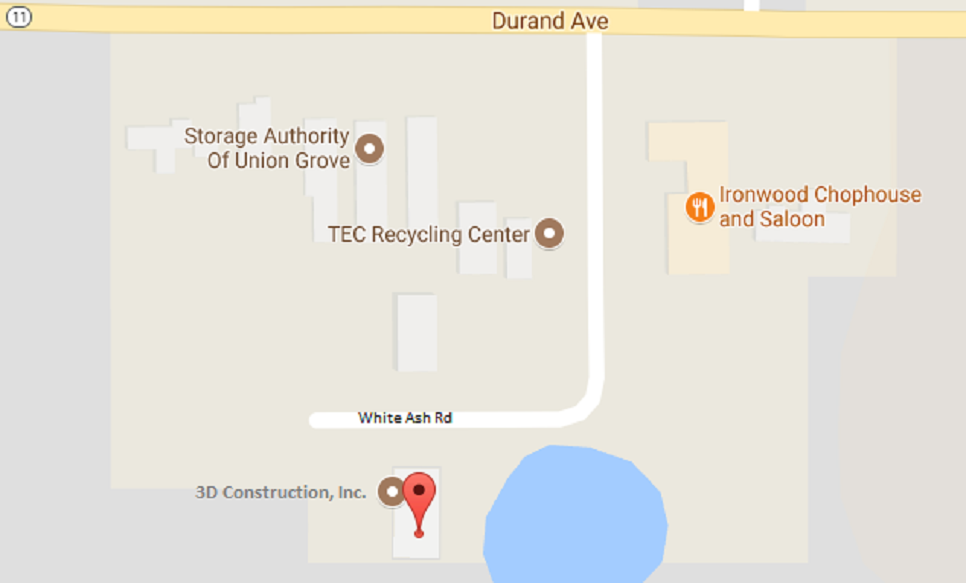 20911 White Ash Rd. Unit C, Union Grove, WI 53182
It all started in 1980. 3D Construction Inc. has been alive and well for more than 30 years, and we don't plan on slowing down. We are a custom home builder in Southeastern Wisconsin – granting homeowners' wishes with our talented construction crew at the helm.
Contact Us!
Our complete home-building process starts with YOU. What are your ideas? How would you like your dream home to look? The design stage is centered around your lifestyle.
The actual construction process is where the real fun begins. Building your dream home from the ground up requires talent, careful attention to detail and deadline awareness. At 3D Construction, we do it all. Once we finish building your new home, you have a place – your place. And there's no better feeling in the world.