Custom Ranch Home Design from 3D Construction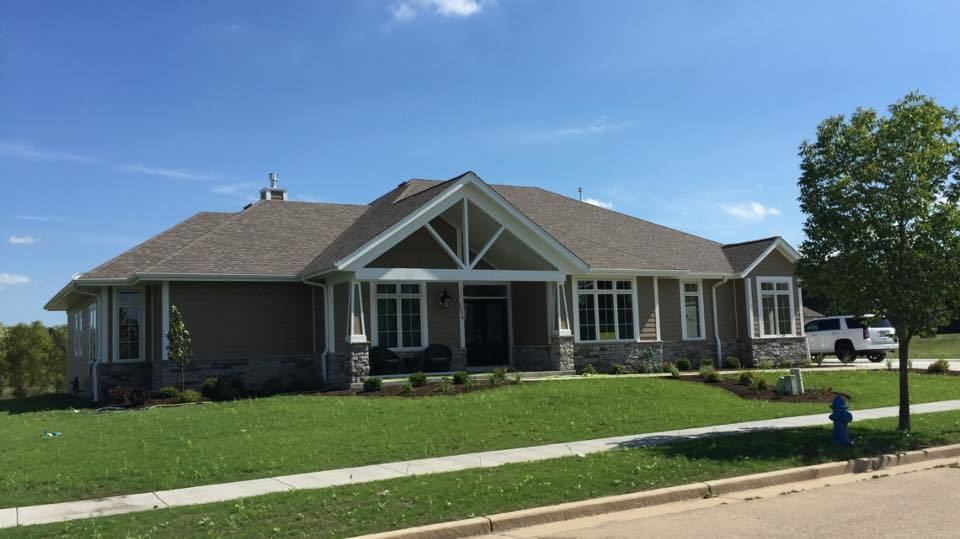 Nothing spells classic American architecture like a ranch home. Custom built luxury ranch-style homes are perfect for the large suburban lots found in Southeast WI. The simple, single-story layout with an open floor plan is ideal for families to grow. Whether you've imagined a wraparound porch in the front or a sprawling patio in the back we can make your dream a reality.
Contact Us!
Custom Ranch Style Floor Plans
What does it mean to have a custom floor plan from 3D Construction in your ranch style home? It means whatever you want it to mean. The term "custom" means every detail is yours to decide. The custom home builders at 3D Construction craft every room of your ranch style home to fit your needs. Our ranch style floor plan options include:
Start Building Your Custom Ranch Style Home in Wisconsin
The custom home builders at 3D Construction have proudly served Southeast Wisconsin for nearly 40 years. Our ranch style homes can be seen across Wisconsin in countless communities. Contact 3D Construction for:
Ranch Style Homes Built in Wisconsin
3D construction home building contractors study the landscape of your property and make interior and exterior designs based on the lay of the land. We match the land with your vision to construct the dream ranch style home for your lifestyle. See our past projects below.
View our Ranch Style Home Pictures